Health / Life Insurance
Individual/Family
Short Term Health
Group Health
Disability Insurance
Dental Insurance
Life Insurance

Investments
.:Health Insurance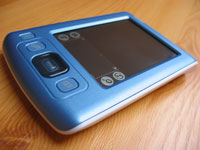 Today, many people are choosing major medical plans with higher deductibles to keep premiums at a level that fits their budget. Important considerations, besides budget, include availability of your favorite doctors, clinics and hospitals; how your coverage is impacted if you travel; matching coverage to your lifestyle and individual needs. Some plans will allow you to match your high deductible plan with a tax-favored HSA. We can help you find a good match to fit your circumstances with plans available from multiple insurance providers like Health Partners, Medica, and Assurant. We can take the application for you, or it may be appropriate to complete the on-line application yourself. Either way, we are here to guide you through the process.
Getting quotes is easy. Just click on the link at the top of the page and complete the info on the health insurance questions.
Click Here to get a quote, or apply online, in about five minutes from Assurant Health.