Personal Insurance
Commercial Insurance
Health / Life Insurance
Investments
Resources
.:Commercial Auto Insurance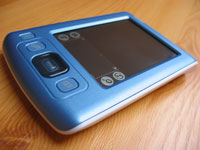 Did you know that if you use your "personal" vehicle for business purposes, other than commuting, that you are running the risk of not being covered by your personal auto policy in the event of a claim? Even delivering newspapers or pizzas puts you in this risk. We can cover you for your company-owned vehicles, as well as adding special coverage for the risk of your employees occasionally using their personal vehicle for your business, or the rare occasion that you rent a vehicle for your business. It is easy to think that you don't need these coverages because it "never happens". Well, believe me, they do happen from time to time, and NEVER at a convenient time, and NEVER would you expect that "one time" that you authorize it to happen that an accident would ensue. Talk to us, let us help you make sure that you are covered for all of your exposures, whether you have one old van, or you have a fleet of shiny new cars, or even if you own an entire car dealership!
We represent multiple insurance carriers that are all very highly rated to give you the peace of mind that you will be covered when the inevitable "oops" occurs. Carriers such as Acuity, Wilson Mutual, The Hartford, Progressive, Zurich, Safeco, and many others are available to you through our agency
Getting a quote is easy, just hit the link on top of this page, and complete some basic info under the Commercial Insurance section. For your security, we'll contact you to get the sensitive data that we need to get accurate quotes for you. Thanks for shopping the Herb Monson Agency!