Personal Insurance
Commercial Insurance
Health / Life Insurance
Investments
Resources
.:General Liability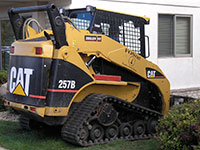 If you run a business, you have liability exposure. Granted, some businesses by their very nature pose more liability risks than others. But none of us are immune from a client or anyone else slipping and falling on our property. Maybe an employee accidentally causes damage to someone else's property; maybe an error in your workmanship indirectly causes damage to property or to a person. These are very real risks that you run every day. We can cover you with all the basic liability coverages, and then customize your policy to cover any unique exposures your business carries.
We represent multiple insurance carriers that are all very highly rated to give you the peace of mind that you will be covered when the inevitable "oops" occurs. Carriers such as Acuity, Wilson Mutual, The Hartford, Progressive, Zurich, Safeco, and many others are available to you through our agency.
Getting a quote is easy, just hit the link on top of this page, and complete some basic info under the Commercial Insurance section. For your security, we'll contact you to get the sensitive data that we need to get accurate quotes for you. Thanks for shopping the Herb Monson Agency!