Personal Insurance
Commercial Insurance
Health / Life Insurance
Investments
Resources
.:Business Owners Policy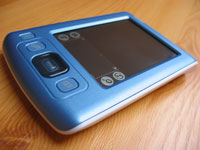 Do you own a small business? Often times, we can cover you under a Business Owners Policy (known as a "BOP") that gives you coverage for liability, business property, and a host of other coverage that is designed to combine them all into one neat little package. This type of policy is generally very low cost, and is used for small office exposures like real estate offices, attorneys, etc. and even some small contractors.
We represent multiple insurance carriers that are all very highly rated to give you the peace of mind that you will be covered when the inevitable "oops" occurs. Carriers such as Acuity, Wilson Mutual, The Hartford, Progressive, Zurich, Safeco, and many others are available to you through our agency.
Getting a quote is easy, just hit the link on top of this page, and complete some basic info under the Commercial Insurance section. For your security, we'll contact you to get the sensitive data that we need to get accurate quotes for you. Thanks for shopping the Herb Monson Agency!